Meet your new modular, powered pedalboard system
Most musicians are frustrated with their current pedalboard's lack of expandability because they can't do what all musicians love to do — add more pedals. Pedal Pods brings you the first "pod-board" without these limitations. With Pedal Pods, musicians can go from "pedal bored" to "pod empowered!"
BUY YOUR PODS!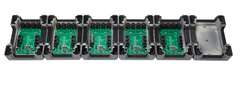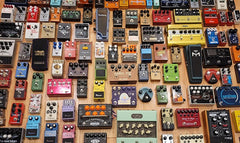 You WANT more pedals. Everyone does. But...
- They won't fit on your board
- It takes hours to reconfigure and test
- Your perfect tone can be lost
- The process is frustrating
This should be easier, right?
BUY YOUR PODS!
We get it...We are musicians, too.
This ain't our first electronics rodeo. As musicians with 40 years of high-end audio and consumer electronics experience, we designed Pedal Pods to solve our problems. Let our patented solution empower your performance.
Our customers say it best: